This is a Sponsored post written by me on behalf of Avocados from Mexico for SocialSpark. All opinions are 100% mine.
I had never had an avocado before this past year. I only ever associated them with guacamole, which kind of creeped me, being all green and mushy like that. Then one day, when I was eating veggie sushi I found out that the green stuff in it was avocados. I was hooked. Now I use it a lot in cooking and recipes. I even love guacamole now. But honestly, my favorite use for avocado is a basic fried egg, bacon, with avocado, topped with cheese and spicy mustard. Then I grill the bread, like a grilled cheese kind of, with the bread buttered and toasted right in the same pan. Oh man, my mouth is watering now. I think I need to go make one. This sandwhich, along with the veggie sushi, is what turned me around on this amazing, tasty fruit, Avocados from Mexico.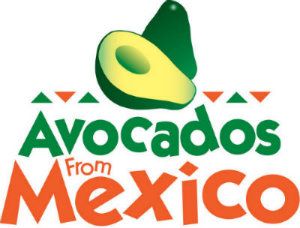 Did you know that avocados are not only super healthy for you, but also inexpensive. A little goes a long way, at least how I use them. But they are also fun. It is a fruit that is becoming so popular and growing a real following. There is even a whole page of avocado gear available at the Avocados from Mexico Cafe Press store. There are fun shirts, mugs, aprons, even reusable shopping bags to show your avocado love.
How cool is this shirt? I love the skull, with the avocado eyes. This is my latest purchase from the cafe Press shop.
Did you know that this February, on Facebook, you can Share the Avocado Love witha new Facebook app, Share the Avocado Love Facebook app. With this fun app, you can get free wallpaper, screensavers, ringtones and even blogger badges. Plus, bring your friends in on the fun by sending them a virtual gift. I sent my BFF some avocado slices, since she was the one who showed me my favorite sandwhich.
And if you want to be part of the online party, come join the #iloveavocado Twitter party on February 7th, 3-4pm. Just follow @guacgirl or hashtag #iloveavocados.
Do you love avocados? Have do you love to serve them?