This is a sponsored post written by me on behalf of BUBBA Burger for IZEA. All opinions are 100% mine.
I have a friend who recently started eating a more vegetarian diet. He was diagnosed with a health condition and part of the treatment is to make sure he is eating as many fruits and veggies as he can and staying away from red meat. It kind of hit him hard since he is a meat and potato, pass the steak, and I'll have a burger kind of guy. And while he has been trying really hard to eat the way he should, he is finding it hard to stay within his healthy eating lifestyle. Especially when everyone around him is having cookout food, like burgers and hot dogs.
There are lots of ways to enjoy cookouts without feeling like you are missing out.
1.Look for the fruit and veggies. Snack on the good stuff and it will help you feel less tempted to dive into those chips.
2. Stay away from the food table. Being around the food makes it that much harder to not eat it. And you might mindlessly reach into that snack bowl and grab something without even realizing it.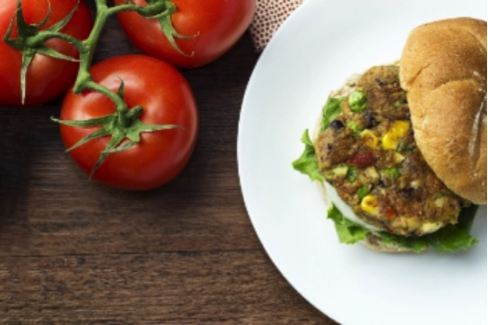 3. Bring something that you know you can eat, something that you know is healthy. It can be so hard to pass on those burgers when everyone around you is digging in. So, bring an alternative. BUBBA Veggie Burger make a great alternative to eating a hamburger. They are made with all veggies, are vegan, taste like black beans, and have no GMO's. They are all natural, a great source of vitamin A & C, and are even gluten free.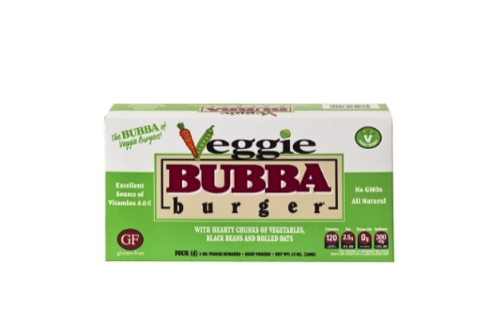 No matter reason you are choosing to eat a more healthy diet, BUBBA Veggie Burgers are perfect because they are low fat with only 2.5 grams, with no saturated fat, and no cholesterol.
You can connect with Bubba Veggie Burger and learn about other great ways to include them in a healthy diet when you Like BUBBA Veggie Burger on Facebook! and you can see how tasty they look and how others are eating them when you Follow BUBBA Veggie Burger on Instagram @bubbaburger
How do you eat healthy when you are at a cook out?